HIV, AIDS and Women's Health
Human immunodeficiency virus (HIV) is a species of retrovirus that specifically infects humans. Retroviruses invade host cells and alter the genome of that cell by inserting a copy of its RNA genome.
Image Credit: AS photostudio/Shutterstock.com
If left untreated, the HIV virus causes acquired immunodeficiency syndrome (AIDS), a progressive failure of the immune system, leading to death from infection or cancer. Whilst there is no current effective cure for HIV, the disease can be effectively managed to the extent that HIV-positive people have an equal life expectancy to HIV-negative people if they receive prompt and appropriate medical care.
Prevalence of HIV amongst women
In 2018, the Centers for Disease Control and Prevention (CDC) recorded 36,400 new HIV infections in the United States. Of these, 18% were female, a proportion which has remained stable across the past decade. Most new infections among women are caused by sexual intercourse with an infected man, although women who are intravenous drug users are at high risk for transmission.
Who is at risk?
All women are at risk of contracting HIV, but this risk is significantly elevated in certain groups. These include:
Women who have unprotected sex with an infected man. Women are more likely than men to contract HIV during vaginal sex as the surface areas of the vagina is larger than the penis, and semen can remain in the vagina for several days after intercourse.
Women who use injectable drugs. Sharing needles and syringes significantly increase the risk of contracting HIV and increases the likelihood of engaging in other risky behaviours such as unprotected sex.
Young women, especially adolescent girls are at higher risk of HIV transmission than older women, especially those with an insufficiently developed reproductive tract. However, the time between infection and diagnosis tends to be longer in older women, delaying the initiation of treatment and increasing the risk of immune system damage.
HIV, women, and reproduction
Early studies of women with HIV infection found that fertility rates were approximately 25% – 40% lower in HIV-positive women than HIV-negative women, leading to an assumption that the HIV virus could impact fertility. One possible mechanism suggested that HIV could lead to premature failure of the ovaries. However, more recently it has been suggested that reproductive outcomes in women with HIV are likely due to behavioral factors and comorbid diseases such as tuberculosis.
Whilst HIV-positive women can transmit HIV to a baby during pregnancy, childbirth or breastfeeding, this risk can be reduced to just 1% using antiretroviral therapies (ART). By taking ART throughout pregnancy and administering ART to babies for the first six weeks of life, the risk of transmission is minimal. After birth, refraining from breastfeeding will eliminate the risk of transmitting HIV in breast milk.
HIV and health issues
HIV can cause several health problems that are unique to women.
Gynecological problems
HIV-positive women are at risk of the same range of gynecological issues as HIV-negative women, however, the use of ART, suppressed immunity and the presence of the HIV virus impact the severity and treatment of such issues. In tandem, research suggests that the availability and use of gynecological healthcare services are lower in women with HIV.
Most pelvic infections such as syphilis, chancroid and herpes are sexually transmitted and acquired via heterosexual sex. As most HIV infections in women are also acquired through sex, the conditions co-occur and interact.
Women with a sexually transmitted infection (STI) are 2.5 times more likely to contract HIV than women without. This may be attributed to disruptions to the vaginal mucus and increased genital tract HIV shedding. Moreover, STIs are associated with higher viral load and disease progression in women with HIV.
Other pelvic infections associated with HIV include vaginal yeast infections and vaginal bacterial infections. These tend to be more common, recurrent, and severe in women with HIV. HIV can also affect the hormonal system, causing amenorrhea or long intervals between menstruation.
Cervical cancer
Cervical cancer and premalignant conditions of the cervix are more prevalent in women with HIV, are more likely to recur after treatment, respond less well to treatment and are associated with poorer prognosis.
Cervical cancer is typically caused by the human papillomavirus (HPV) infection, and HIV-positive women are at increased risk of high-oncogenic (cancer-causing) HPV than HIV-negative women. HPV persists longer in women with HIV, resulting in a higher incidence of pre-cancerous conditions of the cervix and more rapid progression to cervical cancer.
Recommendations for cervical screening
Cervical cytology (cell examination) shares equivalent validity in HIV-positive women as HIV-negative women. However, due to the higher prevalence and severity of HPV infection leading to cancer in women with HIV, screening procedures should regular and robust. Some healthcare systems advise screening for malignant and pre-cancerous cells of the cervix at HIV diagnosis and six-monthly intervals thereafter.
WHO: Mothers, babies and HIV: a story of INSPIRE
References
Agboghoroma CO. Gynaecological and reproductive health issues in HIV-positive women. West Afr J Med. 2010;29(3):135-142. doi:10.4314/wajm.v29i3.68209
Estimated HIV Incidence and Prevalence in the United States 2014–201. CDC. Available from: 8https://www.cdc.gov/hiv/pdf/library/reports/surveillance/cdc-hiv-surveillance-supplemental-report-vol-25-1.pdf
Kushnir VA, Lewis W. Human immunodeficiency virus/acquired immunodeficiency syndrome and infertility: emerging problems in the era of highly active antiretrovirals. Fertil Steril. 2011;96(3):546-553. doi:10.1016/j.fertnstert.2011.05.094
Vitali, D., Wessels, J., & Kaushic, C. (2017). Role of sex hormones and the vaginal microbiome in susceptibility and mucosal immunity to HIV-1 in the female genital tract. AIDS Research And Therapy, 14(1). doi: 10.1186/s12981-017-0169-4.
Women and HIV. Office on Women's Health. Available from: https://www.womenshealth.gov/hiv-and-aids/women-and-hiv
Last Updated: May 27, 2021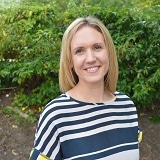 Written by
Clare Knight
Since graduating from the University of Cardiff, Wales with first-class honors in Applied Psychology (BSc) in 2004, Clare has gained more than 15 years of experience in conducting and disseminating social justice and applied healthcare research.
Source: Read Full Article