This Guy Tried a Simple Nutrition Program and Transformed His Body
Patrick Polster once had the definition of a "dad bod." The 50-year-old from Austin, Texas, got it by living an admittedly sedentary life.
As a husband and father of three young children, along with his job as a traveling sales executive, Polster had little to no time to think about his health. But after the death of a friend, and a close evaluation of his own future, Polster knew he had enough of his 225-pound weight on a 5'11'' frame. With a little work, and a lot of focus, he's now down to a ripped 185 pounds.
Prior to his weight loss, Polster thought he was healthy enough. After all, like he told Men's Health, he "worked out for 30 minutes three to four times a week." But he didn't understand much about nutrition, and his weight crept up slowly over the years.
"I didn't understand what calories I was actually consuming," Polster said. "There are so many calories in nuts, steaks, alcohol, bread, and salad oils."
As he was entering mid-life, Polster not only lost a friend to cancer, but he also took a hard look at his own choices and decided enough was enough. The first thing to go was his drinking.
"It was too much a part of my day," Polster said of drinking alcohol. "It was interfering with life. It was a lightbulb moment one day that I had to change my ways, change my habits, get healthy for my family as well as for me."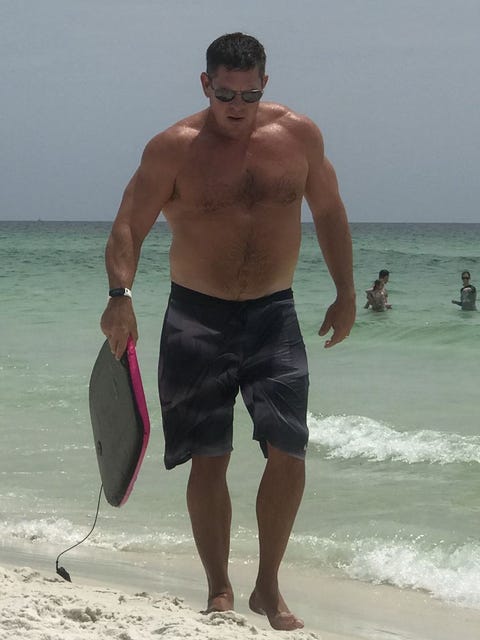 Polster at 225 lbs.

Patrick Polster
Right then, he made the decision to stop drinking alcohol. Almost immediately, he started to lose weight.
"That spring-boarded me to focus on weight loss by signing up with Stronger U for their program, which yielded great success and new life habits," he said.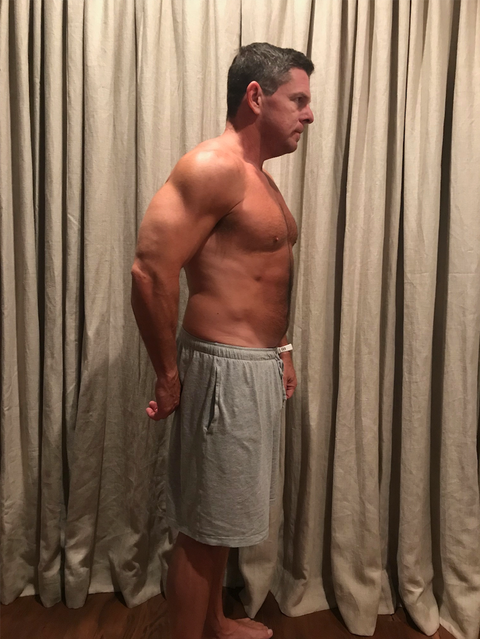 Polster at 197 lbs.

Patrick Polster
With Stronger U, a nutrition program that focuses on "structured flexibility," Polster began focusing on his macro-nutrient intake to ensure he got the right balance of protein, carbs, and fat every day. He still ate foods he liked, the only difference was that he tracked everything he ate and never went over his limits on calories.
"The challenge was being disciplined enough to be honest with everything I consumed, and accurately track it," he said. "Luckily, there are free phone apps which make it easy."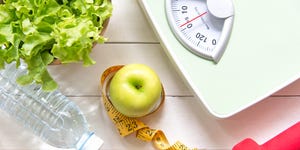 Adhering to the rules, Polster was able to lose 30 pounds in just 90 days.
"I was proud of myself. I was inspired," he said.
The only thing Polster had to overcome along the way was Getting comfortable with not doing what everyone else was doing around him — not drinking when everyone else was, not making poor food choices that are always present, and not just sitting around. Instead, he had to be accountable to eating right, adhering to his macros, and moving his body more often. And it paid off with a 40-pound weight loss by the time he turned 50.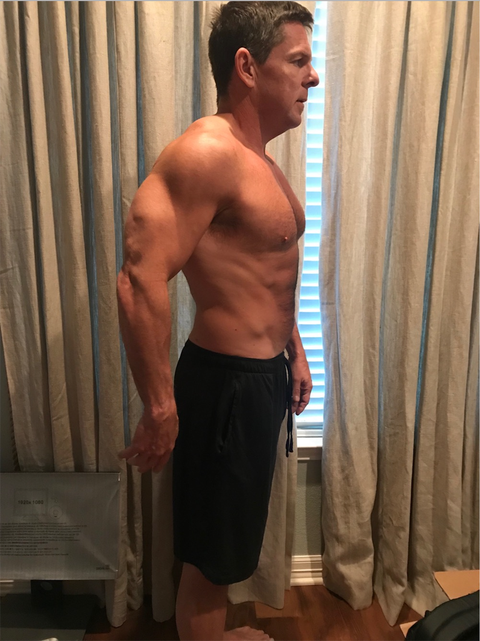 Polster at 190 lbs.

Patrick Polster
Beyond the weight, Polster saw other positive changes, too. He became more organized in all aspects of life and work, all because of the way he organized his diet.
"It bleeds over," he said of his new way of life. "My wife likes the changes too."
Polster importantly added, that though his program worked it's still no quick fix. If you want the same results you gotta work for it as hard as he did.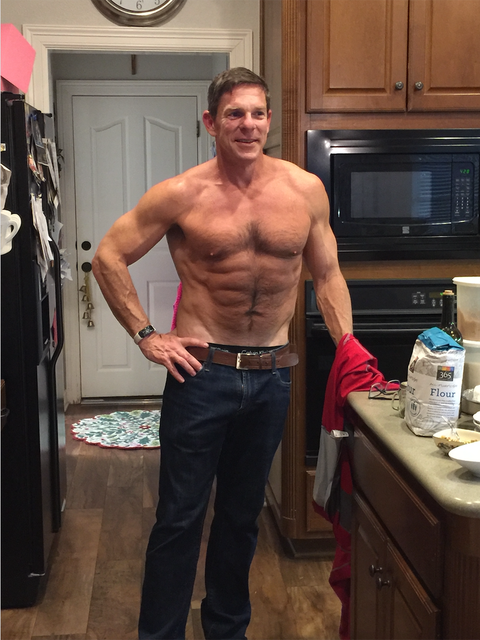 Polster at 185 lbs.

Patrick Polster
"It's something you can't buy, it can't be given to you, but it's something everyone wants," he said. "It's not a secret, the answers are clear. You just simply control yourself."
Polster suggested you get a coach like he did if you think you can't be accountable to yourself. That way, you're accountable to them. From there, you just have to be patient and trust the process.
"It doesn't happen overnight, but it can happen," he said. "Two easy tricks to start: Don't drink your calories and use a small plate."
Source: Read Full Article